Dental implants make it possible to replace one or more missing teeth.
The dental implant is similar to a screw on which two other components will rest, an intermediate prosthetic piece and the crown.
Dental implants are an excellent rehabilitation solution in aesthetic and functional terms, with the biggest advantage being that the teeth remain fixed.
Carrying out this type of treatment may involve several steps and other types of surgeries. However, we remind you that any treatment is unique to the person and only after an evaluation with your Dentist will it be possible to decide on a better treatment plan.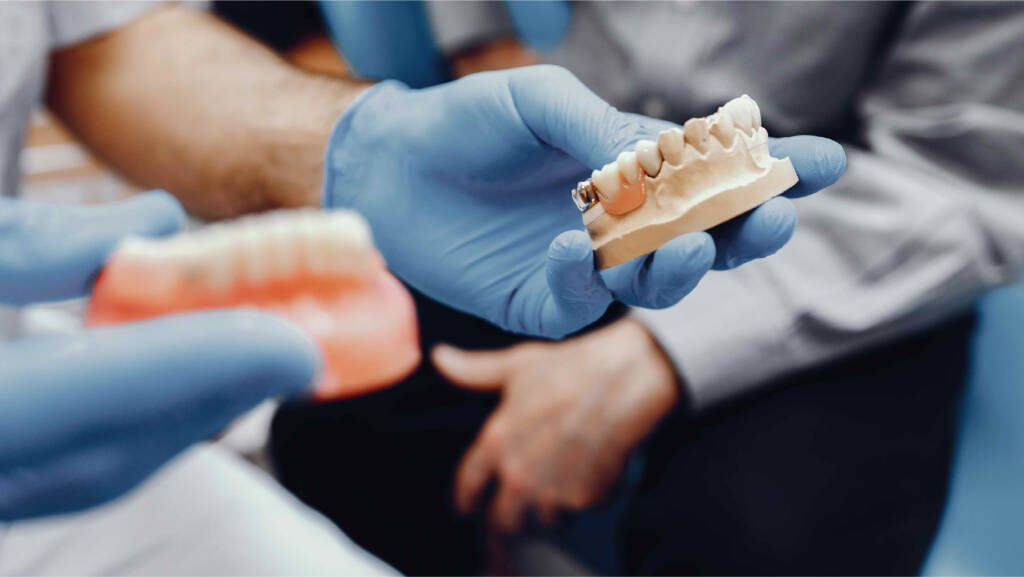 Frequently Asked Questions