We call removable prosthesis the prosthetic devices that replace missing teeth and are able to be removed and replaced. This is what we commonly call dentures.
There are complete removable dentures that replace all missing teeth and partial removable dentures when the person has some good teeth still present.
There is also a second category depending on the type of material that makes up the prosthesis, we can call acrylic or cobalt-chrome dentures.
Removable prostheses have the following main advantages:
– be a more economical solution;
– quickly replaces several teeth.
As disadvantages we have:
– occupy more volume than natural teeth and/or fixed teeth;
– move;
– requires a longer period of habituation;
– are less resistant;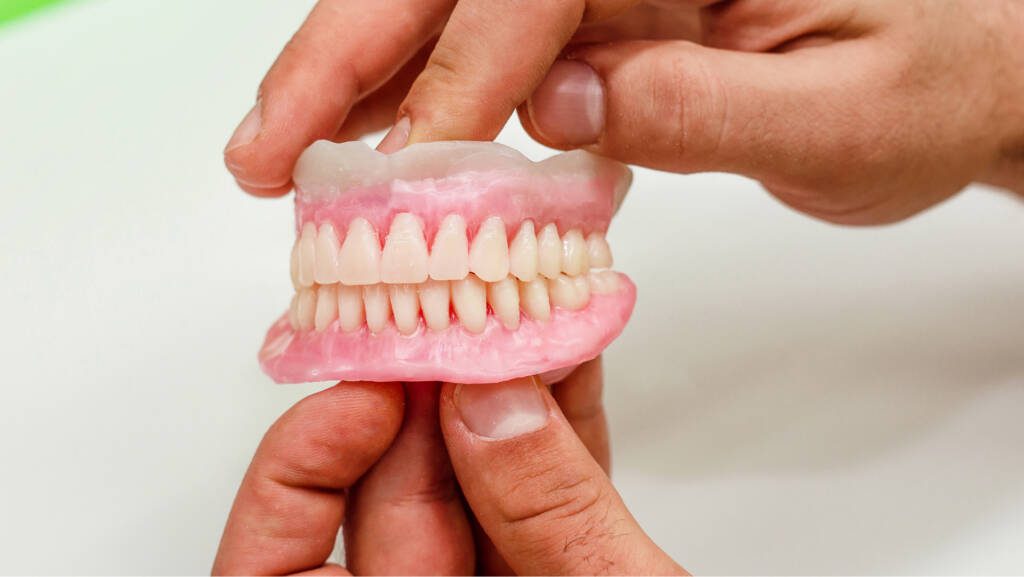 Frequently Asked Questions