The desire of the majority of the population is to keep their teeth white and youthful for as long as possible. After all, the color of our teeth is one of several factors that contribute to the aesthetics of our smile and face.
Teeth whitening is a safe, medically assisted treatment that can help whiten your teeth to a lighter shade. It is important to have teeth whitening guided by a dentist so that he can guide and advise you on various details such as:
– If the treatment is indicated or not;
– What technique is indicated;
– If you need to do specific treatment before or after bleaching;
– Aspects and considerations during and after treatment.
There are different types of teeth whitening.
External bleaching done mainly on vital teeth that can be done in the office or at home. And the internal bleaching that is done only on devitalized teeth that are more resistant to color change only with external bleaching.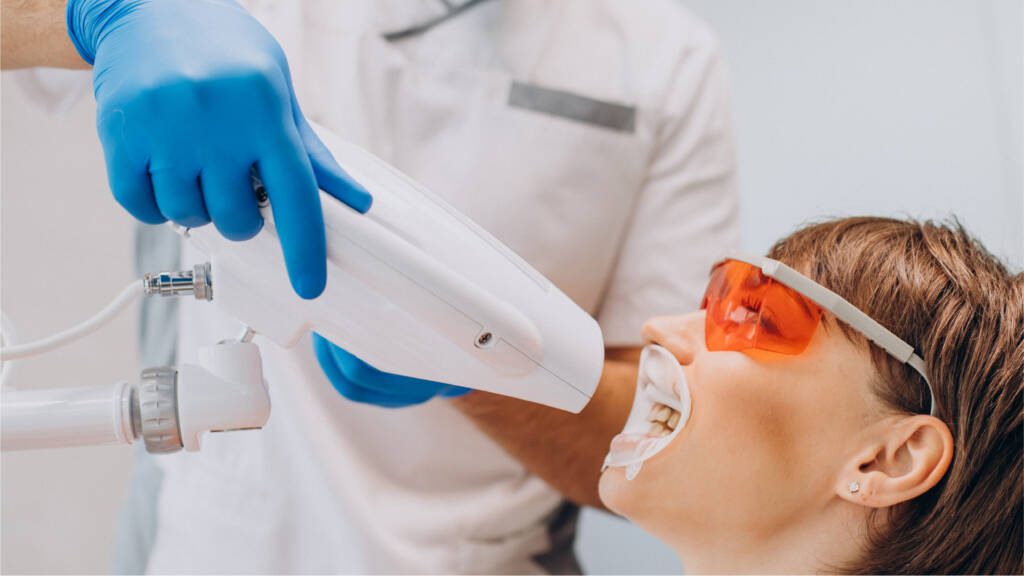 Frequently Asked Questions